Do you want to discover Bryson City?
Then you have arrived at the perfect juncture. This is West Oak Lodging and we are excited to meet you! We are a historic hospitality center. We deeply care about your experience and will go the extra mile for your vacation. Make your vacation a wonderful experience with us.We are very proud to provide cabin rentals, vacation rentals, and so much more to make your stay as wonderful as possible.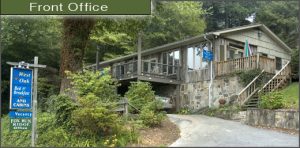 What do we offer?
Amazing Customer Service

Customized Guest Experience
Our location is convenient for you.
Center of Bryson City? 1 & 1/2 blocks
Great Smoky Mountains Railroad? 4 blocks
Fly Fishing Museum? 1/2 block
Library? Next door